And as usual, we've scrounged around to source  the most interesting articles, by authors both from within Australia and internationally.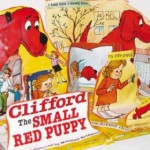 Is technology producing a decline in critical thinking and analysis? a research report by Patricia M. Greenfield examines how technology has changed familiar patterns of learning, while Things that keep us up at night, by Joyce Kasman Valenza and Doug Johnson explores some of the bigger fears faced by school librarians in relation to the shifting informational landscape.
Rhyllis Bignell has great suggestions for how you can use your weeded books for both decoration and to support classroom activities, and the first in a series of articles by Nigel Paull takes us through the initial stages of acquiring funding and planning for a new multimillion dollar library at South Grafton Public School in New South Wales.