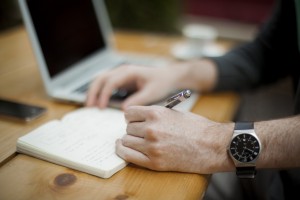 Would you like to participate in SCIS training from the comfort of your own desk?
Over three Tuesdays, beginning February 16 and ending March 1, SCIS will be hosting professional learning webinar sessions to teach you how to make the most out of SCIS products and services. Webinars are open to all school library staff, and are a great way to learn more about how SCIS can assist your library's collection development, with the opportunity to chat with fellow library staff in Australia and New Zealand throughout the session.
Sessions are approximately 45-60 minutes, and we are always happy to answer questions about SCIS products and services at the end of each session. Registration is essential.
Tune into the following webinars to find out how you can use SCIS not only as a resource management tool, but as a form of content curation to direct you  and your users to useful, educational resources for the library and the classroom.
Introduction to SCIS (FREE)
Tuesday 16 February 2016, 2-3pm AEST, 5-6pm NZST
A free overview of SCIS products and services and how they can help to organise resources in schools. This webinar includes an overview of how SCIS subscribers can request and download records.
Downloading SCIS records ($25.00)
Tuesday 23 February 2016, 2-3pm AEST, 5-6pm NZST
This webinar looks at how you can turn a set of resources, whether they are digital or physical items, into catalogue records that your students and staff can find and use for teaching and learning outcomes.
Search and selection on the SCIS catalogue ($25.00)
Tuesday 1 March 2016, 2-3pm AEST, 5-6pm NZST
This webinar looks at providing techniques for searching on the SCIS catalogue, and using SCIS as a resource identification tool.
How do I register?
Click here to register your interest, and join us on Tuesday 16 February for the first webinar in the series, Introduction to SCIS. As webinar participants will be tuning in from a number of different time zones, please check the registration link for your particular session time.
If you cannot make it to your session time, we will email a recording of the webinar to all registered participants within three working days.
For more information about upcoming professional learning sessions including workshops in Auckland, Wellington, Christchurch, Melbourne, and Brisbane, please visit our Professional learning page.
Hope to catch you there.
The SCIS team
(CC0 image supplied by www.pexels.com)