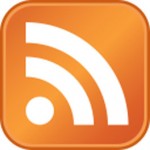 For its sheer enthusiasm, one of my favourite blog posts of the new year was by Stephanie Zimmerman for the ALA Learning blog, on the subject of feral learning activities and personal learning environments (commonly referred to as PLEs).
Feral learning is autodidactism, in a nutshell – an individualised learning experience in which the user takes responsibility for their own training needs and education, while PLEs support the feral learning/autodidactic experience by allowing the user to create a highly individualised, digital environment where they can gather together a variety of resources in the same place.
More and more, the internet is becoming a source of readily available, credible professional resources, and a great first step in creating your own PLE is setting up an RSS aggregator (also more commonly referred to an RSS reader), like Google Reader, Bloglines, or  Newsgator.  RSS readers allow you to 'pull' information from different sites that have RSS feeds, and then display it all on the one web page – which means that instead of bouncing from site to site to find relevant information, you can have it all 'delivered' straight to your reader, as if it were your own personal online newspaper.
Adding sources to your RSS reader is as easy as locating a site that has an RSS feed (and most regularly updated sites do now), and then clicking on the RSS feed link to subscribe to it. Any new content added to that site will then automatically appear in your reader. Not for nothing does RSS stand for Really Simple Syndication – it actually is! There are numerous other tools available on the internet that can also be used to create and improve PLEs, but RSS readers are free, web-based (so you don't have to download any special programs in order to start using them), easy to set up and use and they do a great job.
In their article, Things that keep us up at night (School Library Journal, issue 10, 1 October 2009), Joyce Valenza and Doug Johnson argue that modern practice in libraries is directly linked to equitable access to information, and that teacher librarians should be at the forefront in coming to grips with the changes in the informational landscapes. While we all know that in many schools unrealistic and occasionally absurd internet policies, and a lack of funding for professional development can make it difficult for libraries at times to live up to the best of modern practice, perhaps dangling the carrot of free professional development in front of the principal's nose might be a way of combating a lack of flexibility in the school's internet security policy? At the very least, we owe it to ourselves and our users to try, and setting up RSS readers for yourself and your library staff is a great way to demonstrate the ease with which Web 2.0 tools might be integrated into your school's professional development programme.
The video below contains step-by-step instructions on how to set up your own Google reader account.  Videos showing how to set up a Bloglines or Newsgator RSS feeds can also be found by searching on YouTube.  For some interesting sites that also feature RSS feeds, check out our blogroll on the right-hand side panel of this page, and don't forget to subscribe to our RSS feed!