Dr Hilary Hughes, Adjunct Associate Professor at the Faculty of Education, QUT, offers advice for librarians seeking to write impactful and engaging articles for a professional journal.
Introduction
Most of us have an inner writer that we promise to let free 'one day' – why not today? As you plan your school library program, a key goal could be: write at least one article for a journal like Connections or the SCIS Blog.
This article considers the problem of how to write an impactful and engaging article for a professional journal? It offers library staff encouragement and practical strategies for setting out on the writing track. After highlighting the personal and professional benefits of writing for publication, it explains how to write articles that provide insight and enjoyment for readers. It also provides a simple model for a clearly structured article.
Benefits of writing for a journal
Writing for a journal brings many benefits, both personal and professional. As a creative outlet, writing can boost your own wellbeing and the greater good of school libraries. You can make a lasting impact by authoring an article that opens a window on contemporary school libraries. Through your article you can report and explain current professional practices, highlight positive outcomes, debate challenges, and perhaps influence further innovation (Buzzeo, 2011; Hibner & Kelly, 2017). You can demonstrate how librarians are energetic, forward-looking, thoughtful, socially-minded professionals (and help banish the tired stereotypes!)
The catchphrase 'publish or perish' indicates the importance of writing for the sustainability of the profession and your own career, whether in schools or higher education (Schaberg, 2016). Library staff are often abuzz with creative ideas and make significant contributions to student learning and wellbeing, yet so often these seem to go unnoticed. By writing about your innovative library programs and services, and their positive outcomes, you raise general awareness of the value of the librarian role and offer models for other librarians to follow.
Good journal articles get people thinking and talking. They can be a powerful form of advocacy that showcases school library activities and their benefits for students and the whole school community.
From a personal perspective: "Publishing is proof that you take your profession seriously, that you give it time and thought, and that you are an active and engaged participant in your profession" (Buzzeo, 2011, p. 13). Through journal articles, you can reach a wide audience beyond your immediate school. They allow you to value–add work you've already done, for example by reworking a university assignment, report or workshop presentation. Through your writing, you may become known as an expert on a particular topic(s). Building a professional profile in this way may broaden your employment options and lead to invitations to speak at conferences or present workshops (Rankin, 2018).
The process of writing articles supports your professional development. It can provide a focus for reflection on your librarian practice and improve your ability and confidence to argue a convincing proposal. Writing is also a great basis for collaboration. Depending on the topic, you might write with other library staff, teaching colleagues, parents, academics or even students. The sharing of different information and viewpoints through collaborative writing could expand awareness of school libraries with co-authors beyond the library community.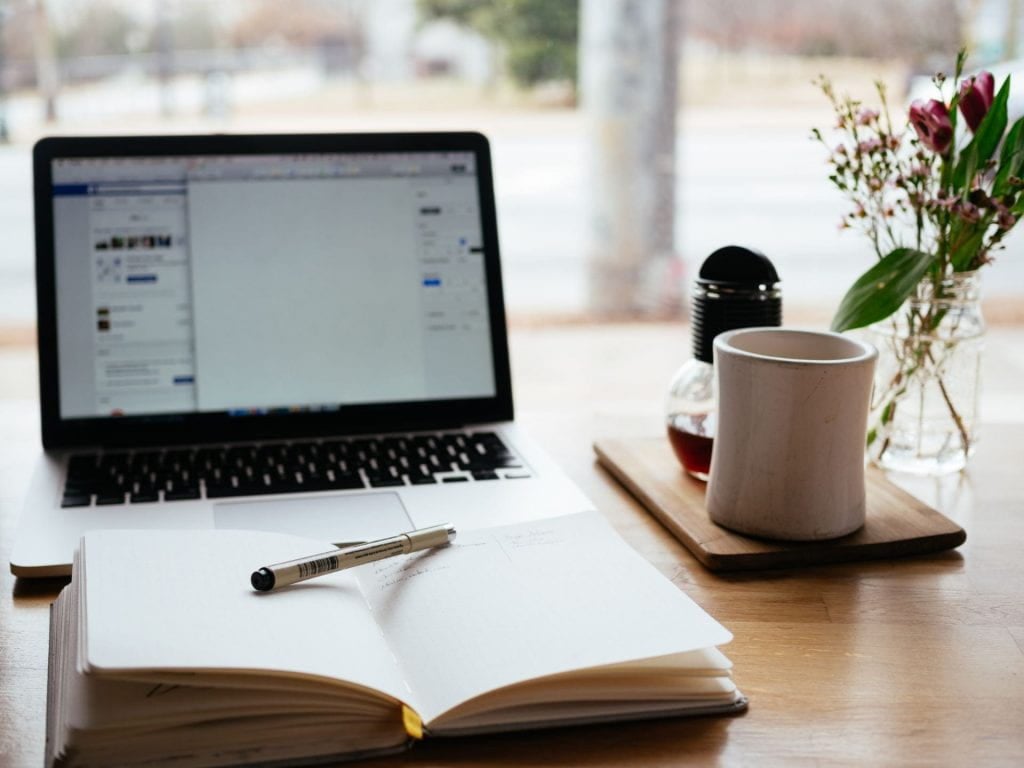 Write for insight and delight
Having set your writing resolution, what will you write about? Like a novelist, you can explore your experience and what is happening around you. No two librarians or libraries are the same, so you have plenty of material to draw upon which could include:
The design, implementation and evaluation of an innovative school library program
Evidence-based library practice – findings and implications
Selection and implementation of a new library management system
(Re)design of the library – process and outcomes
Aim to provide your readers with insight and delight, so that they gain new information or understanding, as well as enjoyment, from your article. The trick is to make the content interesting and relevant. An effective article goes beyond describing what you did and how to why you did it and ways it could be applied in other school contexts. The inclusion of real-life examples, vivid small stories or pithy quotes capture readers' attention, while practical tips or a practice framework help them see the applicability of your findings. Well-presented photos and diagrams can further enliven a written piece.
A catchy title is great for grabbing readers' interest, especially if it teases a little while still conveying the essence of the content. That is why Trent Dalton's 'Boy swallows universe' (2018) is such a clever title. Closer to librarian territory, these two Connections article titles exemplify reader-enticing titles: 'Even better than the real thing? Virtual and augmented reality in the school library' and 'Ten easy tips to be a library rockstar'. You can also be creative with section headings, as long as they are also indicative of the section content.
A well-signposted structure for the whole piece and clearly expressed line of argument is important for holding readers' attention beyond the title and introduction. Like an inquiry learning project, it is generally effective to build the argument around an explicit question or problem statement. Developing an article outline before the writing begins helps maintain focus on the problem. Take care also to bookend the discussion with an interesting and informative introduction that sets the scene and indicates the purpose of the article, and a strong conclusion that explicitly summarises the main points and resolves the argument. Where possible, end the article on a high note to inspire readers. For example, this article concludes by proposing that: "As highlighted, writing journal articles can be an enjoyable creative activity that is personally and professionally rewarding", rather than saying something similarly accurate but more negative like "Writing journal articles is challenging and producing publishable articles requires a great deal of hard work".
Help readers navigate the article by presenting a brief overview of the content in the introduction that indicates the main sections or points covered. Meaningful section headings are also useful guides to the unfolding argument. Let each paragraph address one (only) main idea introduced with a topic sentence, i.e. a sentence that clearly signals what the paragraph is about. (For sample topic sentences, see the first sentence of this paragraph and the following one).
Judicious use of the literature adds weight to the article's argument. A few well-chosen references, integrated into the discussion to support key points, generally have more impact than a string of 'possibly relevant' citations that tend to interrupt the flow. It is more meaningful to lead sentences with a concept rather than a citation. For example: "A library as incubator is a great opportunity for the space to facilitate learning by students and teachers that reflect their passions and interests" (South, 2017) is more compelling than would be: According to South (2017), "A library as incubator is …". For professional and academic writing, accurate and consistent referencing is a hallmark of authoritative writing.   
For a journal like Connections, aim for a professional-scholarly tone. As a rule of thumb, avoid highfaluting academic jargon, especially if you are uncertain what particular terms mean. A clear and lively style, with short(-ish) logically linked sentences, is generally more effective for conveying new or complex ideas. For clarity and immediacy, active voice, first or third person, is generally preferable to passive voice, e.g.: The teacher-librarian (or I) conducted a survey, rather than A survey was conducted; The leadership team decided to fund the project, rather than It was decided to fund the project.
Some of the resources referenced below provide more extensive guidance of relevance to librarians about the writing process, including choosing and communicating with a journal, deciding the topic and crafting the title (de Castro,  2009; Hibner & Kelly, 2017; Murray, 2013; Rankin, 2018).
Free your inner writer
Now it is time to get creative! Rest assured that writing comes more easily to some people than others and always improves with practice. Try to think of it as a fun activity, as an opportunity to share and communicate with others, not as a daunting or dreary solitary task. You might find it helpful to set up a reciprocal arrangement with a critical friend or trusted colleague to read and provide constructive feedback on each other's work, as suggestions rather than corrections (Dawson, 2017).
There is no right or wrong way to do the writing. Some people find it helpful to get into the habit of writing for half an hour each day at the same time, whereas others prefer longer periods when the mood takes them. If you find it hard to get going at the start of a writing session, try a few minutes of 'free writing', jotting down whatever comes into your head, to get the creative juices flowing (University of Richmond Writing Centre, n.d.). If you are still feeling 'blocked', allow yourself some time-out and try again later. Forcing yourself to write is generally counter-productive and unnecessarily frustrating.
Conclusion
This article has offered library staff well-proven strategies for writing impactful and reader-enticing journal articles. The key suggestion is to present intended readers with a clearly expressed and logically structured response to a well-defined question or problem statement. As highlighted, writing journal articles can be an enjoyable creative activity that is personally and professionally rewarding.
Learn more about how to write for SCIS at scis.edublogs.org/write-for-scis
A version of this article was first published in Scan, an online journal for educators: https://education.nsw.gov.au/teaching-and-learning/professional-learning/scan/past-issues/vol-38,-2019/free-your-inner-writer-strategies-for-writing-engaging-journal-articles
References
Australian Institute for Teaching and School Leadership (AITSL). (2017). Australian professional standards for teachers. Retrieved from https://www.aitsl.edu.au/teach/standards
Buzzeo, T. (2011). An Open Invitation: Write for Your Profession. School Librarian's Workshop, 31(4), 13.
Dalton, T. (2018). Boy swallows universe. Sydney: Harper Collins.
Dawson, C. M. (2017). The teacher-writer: Creating writing groups for personal and professional growth. New York, NY: Teachers College Press.
de Castro, P. (2009). Librarians of Babel: A toolkit for effective communication. Cambridge, MA: Elsevier.
Hibner, H., & Kelly, M. (2017). Taking your library career to the next level: Participating, publishing, and presenting. Cambridge, MA: Chandos.
Murray, R. (2013, 7 September). Writing for an academic journal: 10 tips. The Guardian. Retrieved from https://www.theguardian.com/higher-education-network/blog/2013/sep/06/academic-journal-writing-top-tips
Rankin, J. G. (2018). Sharing your education expertise with the world: Make research resonate and widen your impact. Boca Raton, CA: Routledge.
Schaberg, C. (2016, February 15). Publish or perish? Yes. Embrace it. Chronicle of Higher Education. Retrieved from https://www.chronicle.com/article/Publish-or-Perish-Yes/235319
South, S. (2017). School libraries as incubators – where good ideas hatch! Scan, 36. Retrieved from https://education.nsw.gov.au/teaching-and-learning/professional-learning/scan/past-issues/vol-36,-2017/school-libraries-as-incubators-where-good-ideas-hatch!
University of Richmond Writing Centre (n.d.). Freewriting: A way around writer's block. In Writer's web: Getting started. Retrieved from http://writing2.richmond.edu/writing/wweb/freewrite.html